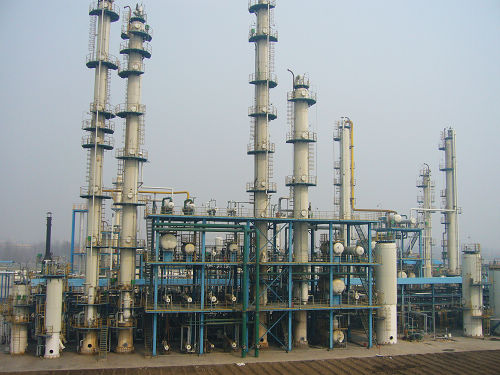 Employing catalysts developed by ICC, Shandong Tengzhou Shengyuan Chemical Engineering CO Ltd conducted successful commissioning test run of the 8 t/y crude benzene hydrogenating refining plant on 29, March 2009, with quality products being produced. It is the first such plant using domestic catalysts for crude benzene hydrogenating refining. Previously, only imported catalysts were used in such plants.
    Crude benzene is a byproduct of coking. Presently, China's crude benzene output is 3 million ton per year. Crude benzene hydrogenating refining technology, an advanced green and environmental friendly technology, is gradually displacing acid-washing process, which suffers higher energy consumption and heavier pollution. Main products of this process are benzene, methylbenzene and dimethylbenzene, which conform to standards for petroleum products and meet the needs for producing downstream high-end products.
    Both pre-hydrogenating(BK6021) and main-hydrogenating(BK6022) catalysts developed by ICC are characterized by high activity, good selectivity and longevity, which can entirely replace foreign-made catalysts. Along with the sinicization of crude benzene hydrogenating refining equipments and technics, which were realized before, the successful use of home-made catalysts marks the localization of whole-set crude benzene hydrogenating refining technology.