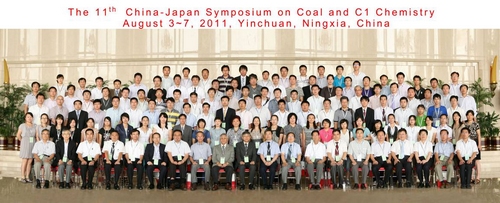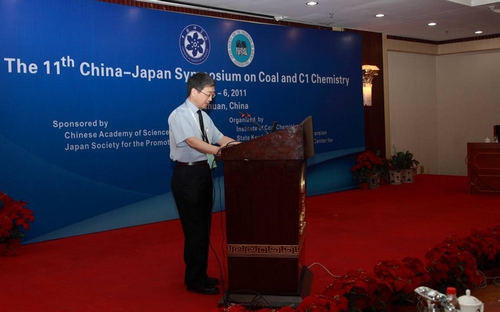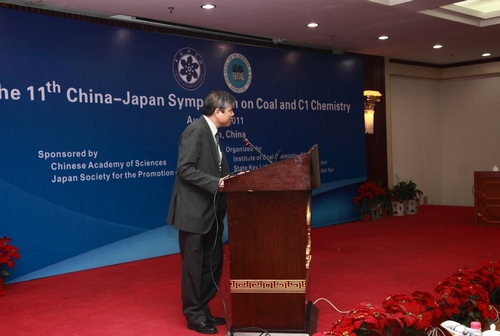 The 11th China-Japan Symposium on Coal and C1 Chemistry, sponsored by Chinese Academy of Sciences (CAS) and Japan Society for the Promotion of Science (JSPS) and hosted by Institute of Coal Chemistry of CAS, State Key Laboratory of Coal Conversion and Shanxi International Center of Coal Chemical Technology of MOST, was held in Yinchuan, Ningxia, China from August 3 to 7, 2011.
More than 140 delegates from China, Japan, Thailand and Mongolia took part in this symposium and 135 papers were presented during the symposium. As the co-chairmen of the symposium, Prof. WANG Jianguo from Institute of Coal Chemistry of CAS and Prof. Kouichi Miura from Kyoto University expressed respectively their welcome to participants at the opening ceremony. The symposium topics covered the areas of coal preparation, pyrolysis, liquefaction, gasification and combustion, C1 chemistry and technologies, biomass utilization etc. Prof. Kaoru Fujimoto from University of Kitakyushu, Prof. LI Yongwang from Institute of Coal Chemistry of CAS, Prof. LIU Haichao from Peking University and Mr. Shinichi Sakuno from Jpower gave four plenary lectures, titled "Direct synthesis of liquified petroleum gas-Theory and development", "Coal to liquid: from fundamental research to industrial process development", "Catalytic conversion of cellulose and its derivatives" and "EAGLE project status and future plan", respectively. 70 oral presentations and 53 poster presentations were also presented on the symposium, which showed the up-to-date progresses in the research field of coal and C1 chemistry.
The participants had a technical tour to Shenhua Ningxia Coal Industry Group Co. Ltd. Located in Ningdong Energy and Chemical Industry Base of Yinchuan after the presentation sessions.
The series of China-Japan Symposium on Coal and C1 Chemistry have been held successfully for 11 times. The symposia have played an active role in promoting the academic exchange and cooperation between China and Japan.
(YANG Li, HAN Yizhuo)